Myyyyyyyyyyyyyyyyyyyyyyy carrrrrrrrrrrrrrrrrrrrrrrrr iiiiiiiiiiiiiiiiiiiiiiiiiiiii~s DEAD!

Maestro, to the tune of Beauty & the Beast's "Be Our Guest"!

My car is dead, my car is dead, my car is really, really dead. The brakes are out, the steering's shot, there's nothing to be said. My car is dead, the car is dead, the car is finally, finally dead. No more driving, no more squeaking, no more gas to be fed.

Dead, dead, deeeeeeaaaaaa~d...!

It's gone. And I'm cheerful because that means I got a new car. Don't think I'm spoiled or anything--I'm going to have to be paying for this thing for the next three years, which's going to take a big chunk out of my wallet. And basically what went on with my car is that a couple more things went wrong with it...so we decided any more money put into it would likely end up as a waste. And besides...it sounded like the car was drinking coarse gravel through a metal straw whenever I stopped. o_O

So!! I know that this is something of a short post...but there are pictures to accompany it!!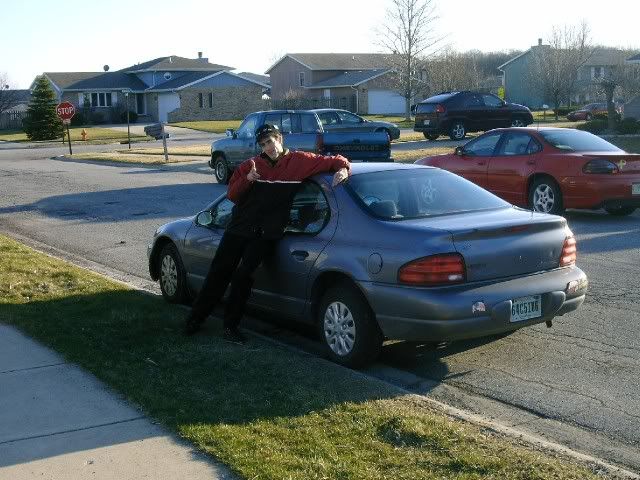 This is the good side. And me, being oh so sexy in my Pizza Hut uniform.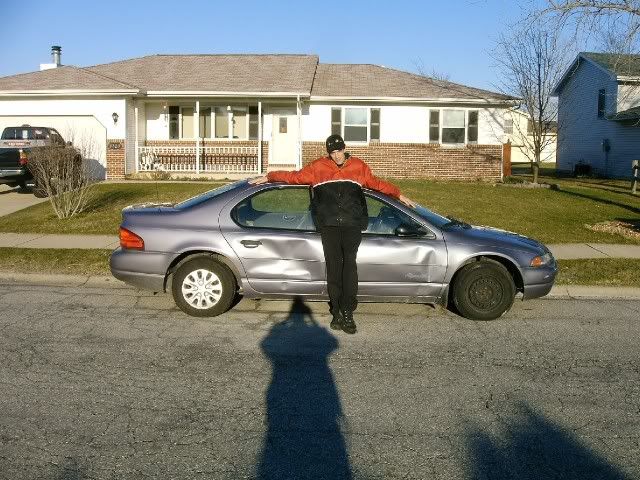 This is the bad side...and me. Yup, that's me. Dang...that is one beautiful car!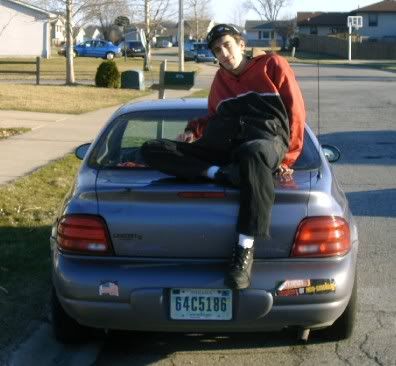 And there's the back bumper. And in case you want to get a better view of all that's on it....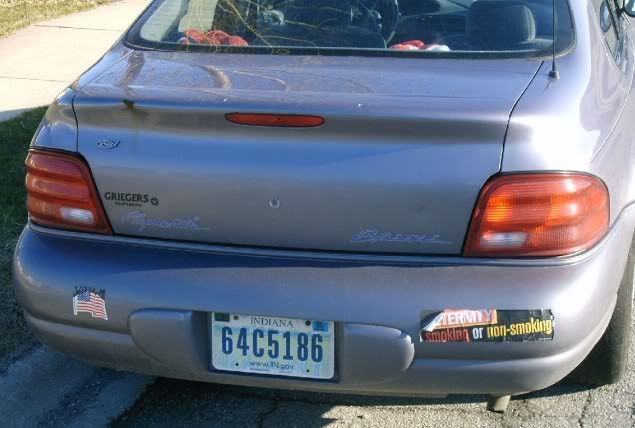 There you go. This is partly why it was called the "Jesus mobile" by my friends for awhile. On the front, when I first got it, Dad put a license plate on there with a black background and in metallic-like letters, it said "Jesus". And speaking of the front....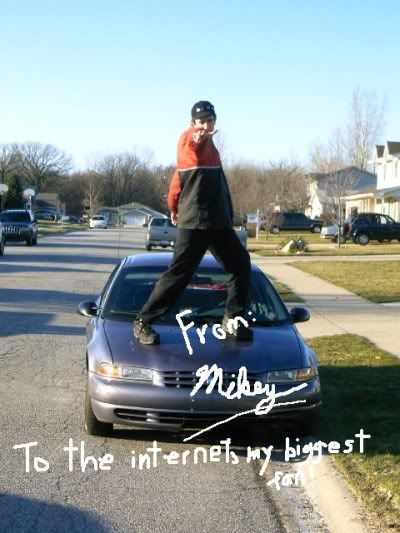 Yes. Part of the front bumper is gone. And this is to all of you out there. Mwah!!



In the next post, I'll try and post pictures of the Corolla. ;)